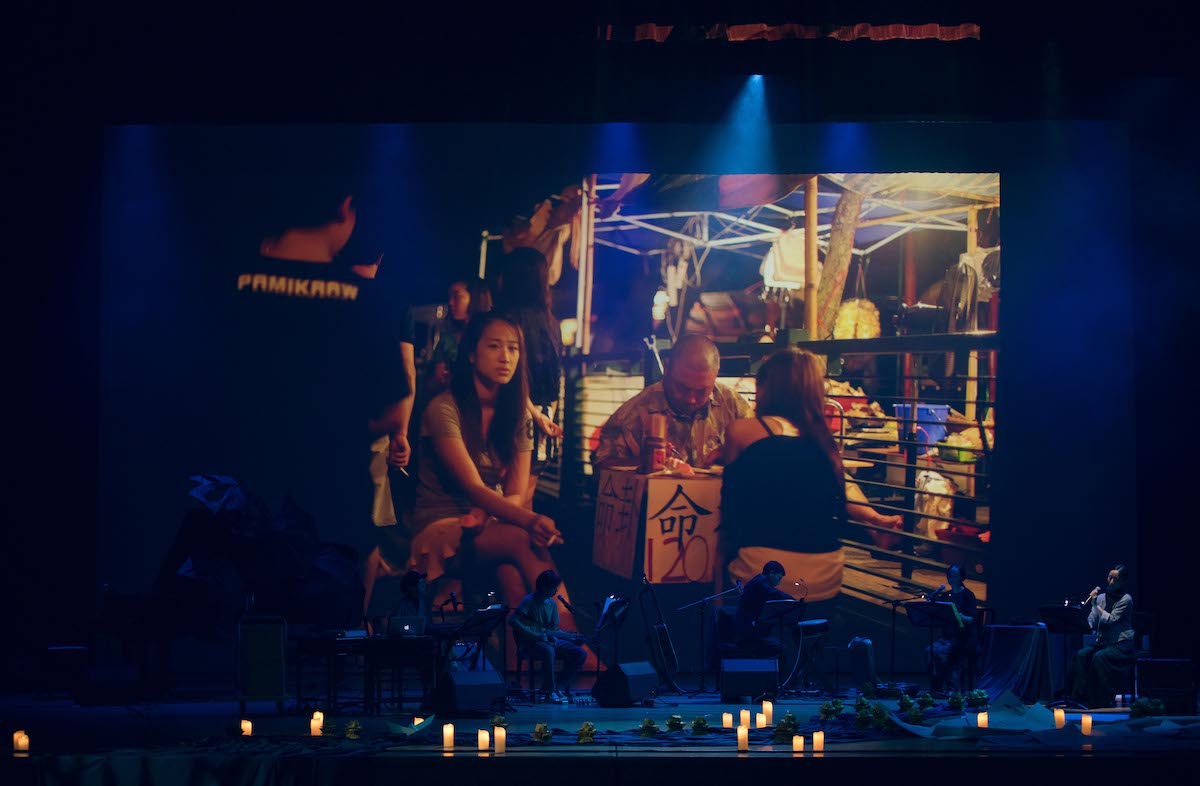 A concert of Hong Kong poet LIU Wai Tong's poetry cycle set to music and performed by award-winning musicians HUANG Snow, WONG Hin Yen, and TSENG Yun-Fang. Spanning over 200 years, the musical narrative conjures up figures excluded in History in 15 portraits. Interweaving verses in Cantonese and Mandarin, as well as noise, punk, folk, and ambient music, the mixture of sounds traces the shifting contours of Hong Kong's identity and gives voice to the deceased and the forgotten.
Following its acclaimed music theater performance Clear White Song (Grand Prize Winner of the 18th Taishin Arts Award), Against Again Troupe once more joins their musical flair with history. From the pirate Widow Ching (who also fascinates Borges in his sketches), the late pop legend CHEUNG Leslie to the mythical creature Lo Ting, a half-fish, half-human species alleged to be a purported ancestor of Hong Kong islands, their destinies shed light on the complex layers of the heritage of the territory.
Ruminating on the protests in the past decades (from the 1967 riots and Baodiao Movement to the Anti-Extradition Law Amendment Bill Movement in 2019 and onwards), the performers create on stage flows of time with sound and images—of departures, resistance and mourning. A rite of memory against oblivion to a postcolonial soundtrack that mingles East and West.

Against Again Troupe
Against Again Troupe was founded in 2002 in Taiwan by a group of theatre practitioners coming from diverse artistic backgrounds. Our productions range from theatre, musical performances, to exhibitions and small-scale performance festivals. Major works lie in the field of site-specific theatre, music theatre and performance poetry, implementing objects, sound, and multimedia to create performance pieces infused with collage, repetition, alienation, and non-narrative text. A large portion of our work is socially conscious and issue-related. Through art we attempt to examine the human condition in our age of globalization, in regards to class, gender, identity and survival.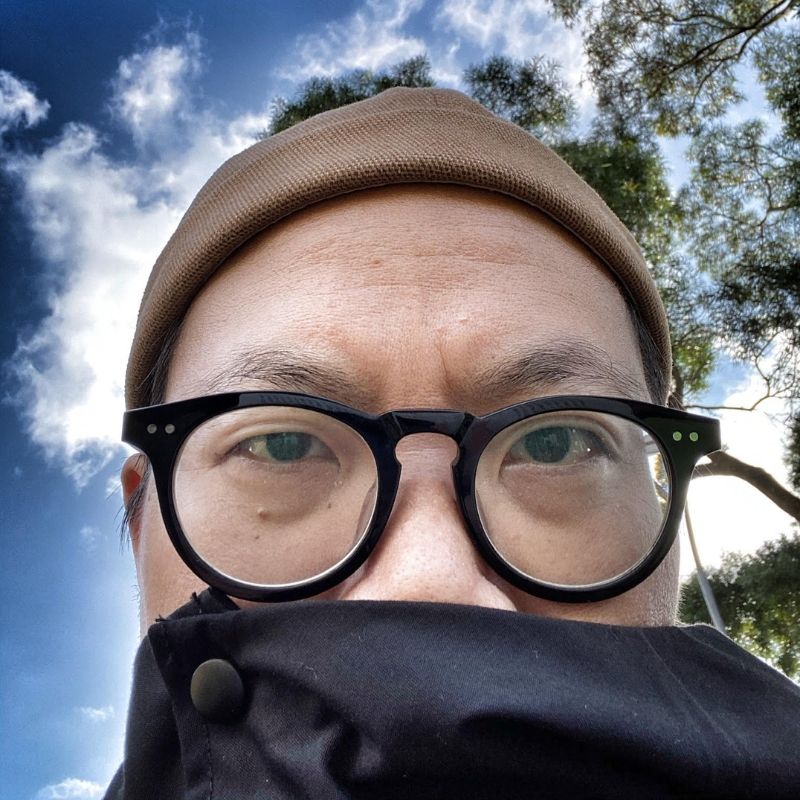 LIU Wai Tong/ Hong Kong
Liu Wai Tong is a poet, writer, and photographer. He was born in 1975 in Guangdong, later moved to Hong Kong, lived in Beijing for five years, and currently lives in Taipei as a Guest Associate Professor at the Taipei National University of Arts. Liu has received the Hong Kong Biennial Award for Literature, the Taiwan Times Literature Award, and the United Daily News Literature Award. He was awarded the 2012 Hong Kong Arts Development Award for Best Artist in the literature category, and is often invited to international literary events, such as the 2013 Poetry International in Rotterdam, and the 2016 Singapore Writers Festival. His recent publications include: All Lights Will not Burn Out: Liu Wai Tong Selected Poems 2017-2019, and The Rose is Without an Explanation.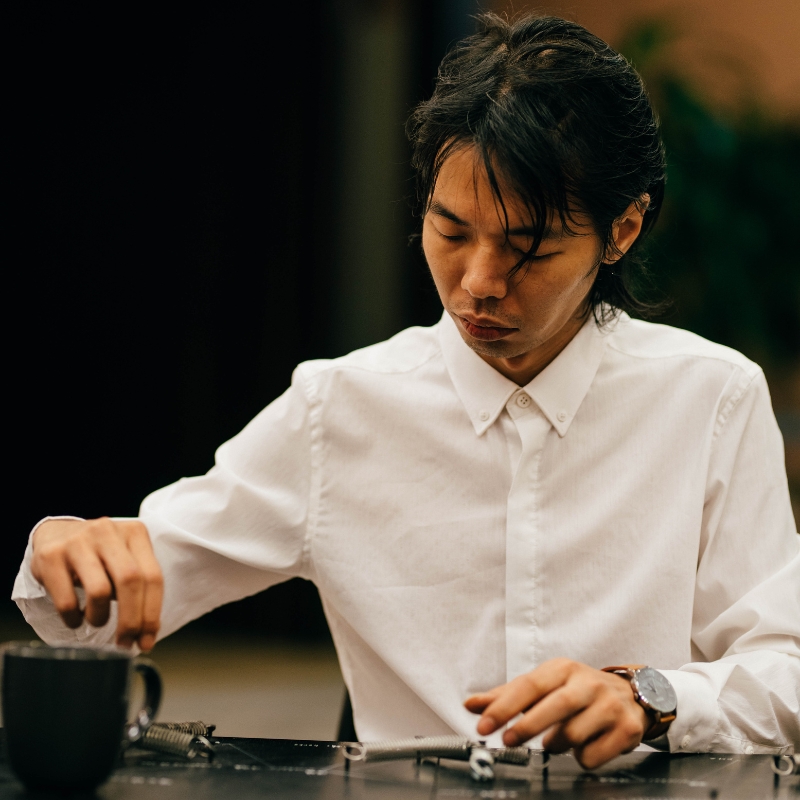 HUANG Snow, Taiwan
HUANG Snow is an interdisciplinary art practitioner whose works include theater, contemporary art, sound pieces and music. He founded Against Again Troupe in 2002. With AAT, HUANG published the "micro-theater" manifesto and curated "Apartment Showcase" in 2007. In 2012, they performed American Dream Factory as part of the "Emerging Artists Program" at Festival/Tokyo (F/T). The work created various surrealist images exploring how the labor value, dreams and meaning of existence of Asian youth are reduced by social expectations, and how they are consumed in the OEM industry of the globalized production chain and the atypical labor of post-capitalist society.
In recent years, ATT performs and exhibits "sound theater" works across different venues, including Taipei Fine Arts Museum, Performing Arts Meeting in Yokohama in Japan, Vernacular Institute in Mexico, and Site Specific Performance Festival at Prague Quadrennial in the Czech Republic. In his "sound theater" works, musicians, actors and visual artists worked together to break down the boundaries between stage acting and backstage technology. Bearing a strong research interest in Bertolt Brecht's epic theater, HUANG aims to expand the aesthetics of forms of expression in contemporary theater through the use of "sound" as a focal point of a narrative. Starting in 2016, HUANG has been experimenting with combining physical landscapes and fictional texts in "Flâneur Series" works in Taipei, Macao, and Berlin. In the productions, the spectator follows the instructions on designed maps to different parts of the city alone listening to the audio files. The performance recalls the past to the present through a fictional text or archived documents so that the sound text and the present scene are to be juxtaposed in a dialogue, creating an alienation effect. In 2017, AAT's "sound theater" collaborative work Götterdämmerung, was awarded the Gold Medal for the WSD 2017 Sound Design. In 2020, his Clear White Song was awarded the Annual Grand Prize for the 18th Taishin Arts Awards.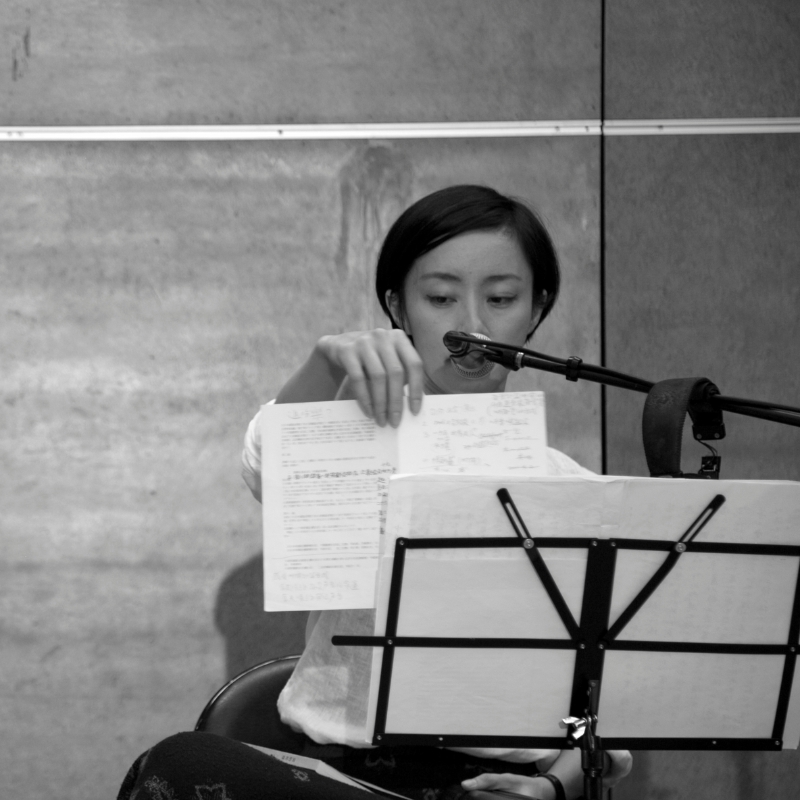 CHENG Yin-Chen
Artistic Director of approaching theatre and a grantee of the Asian Cultural Council Fellowship program. M.F.A in Acting, Graduate Institute of Theatre Performance, Taipei National University of Arts. She co-founded approaching theatre in 2014 with Koh Choon Eiow, programming the modern performing training system "daily practice for performers" and "free performers." Cheng focuses on the local culture and has been dedicated to exploring the performing aesthetics based on tranquility originating from the training of voices, gestures and spirit of traditional operas to establish the performance method foundation for approaching theatre. She has also plunged in historical and political situations for years, the works she created accordingly are "Sewing of Time", "Notes on the Forgotten Body" and others.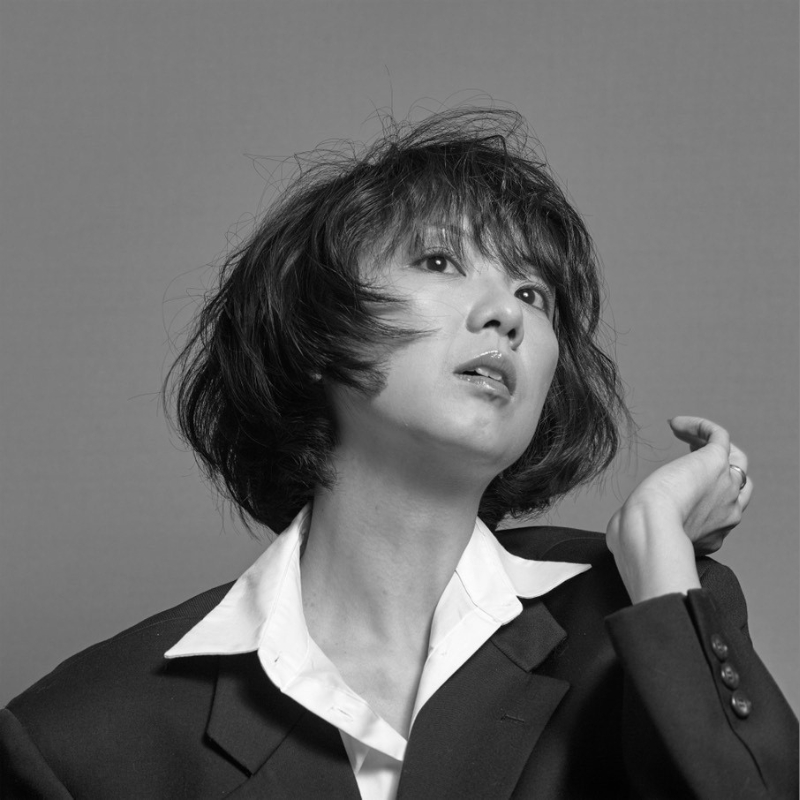 HUEN Sze Man (Suzanne)
Graduated from the Hong Kong Academy for Performing Arts with a major in Acting.(BFA HON).
She won Best Supporting Actress at the 8th Hong Kong Federation of Drama Societies Awards and Outstanding Lead Actress at the 6th Hong Kong Theatre Libre Awards.
She is the founder and Creative Director of Goonzone Theater.Her first solo "Made in Hong Kong "(2009),won the Future Star and Public's Choice Awards in the 2nd Taipei Fringe Festival.
2012 joined the Women Festival with her 2nd Solo"Less".
2014 Goonzone Theatre presented her 3rd solo"Existence "
2017 Goonzone Theatre "Enactor"
2019 Dharma Workshop Limited"My very short marriage" and she nominated Best Actress Awards by Hong Kong Federation of Drama Societies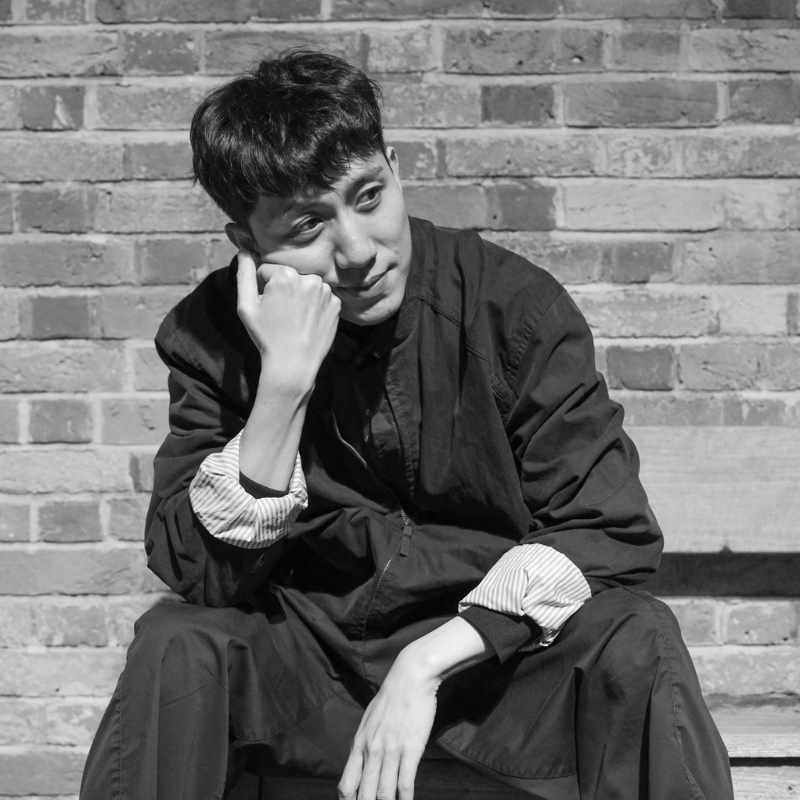 WONG Hin Yen/ Hong Kong
Singer-song writer, composer for media and theatre, actor.
TSENG Yun-Fang/ Taiwan
Fang is a nomadic Taiwanese composer and sound artist whose creativity defies categorization.
Her work traverses the realms of theatre, film, contemporary art, and experimental sound, resulting in a unique and innovative output. Using field recordings and environmental soundscapes as a foundation, Fang blends sampled objects and electronic noise to create a poetic and dreamlike language that reflects the fragmented essence of modern life. Fang's hybrid approach blends traditional Asian melodies with cutting-edge electronic sounds, resulting in a sonic landscape that is truly original.
As a film composer, she has won the award of Best Original Film Score with the movie "Thanatos ,Drunk" at the 52th Golden Horse Film Festival in 2015.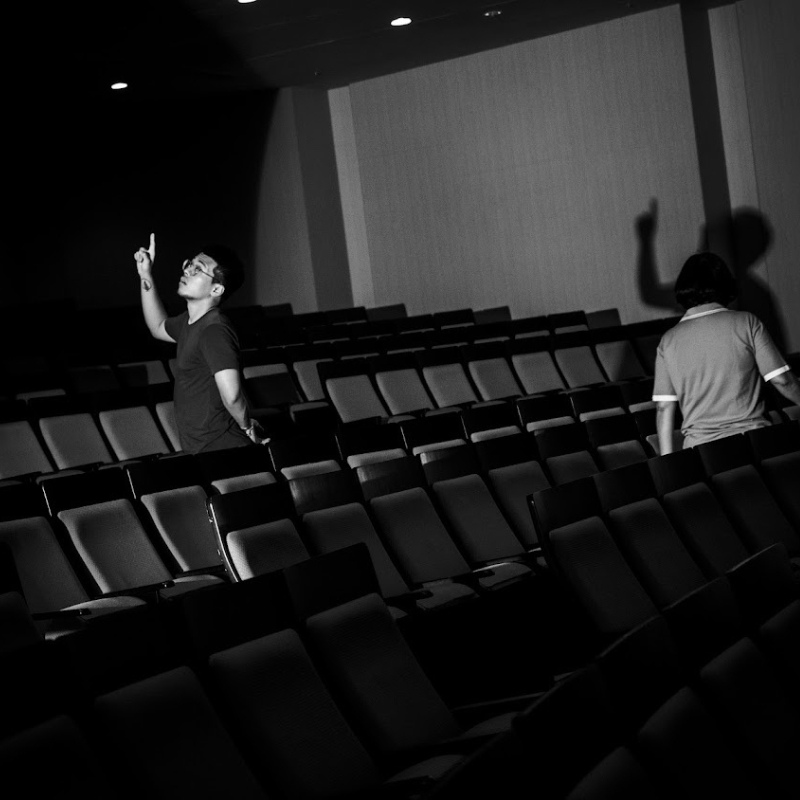 WU Hsia-Ning/ Taiwan
WU Hsia-Ning graduated from the National Taipei University of the Arts and is a member of the HousePeace.
In 2017, he had won "World Stage Design" (WSD2017) Emerging Designer Bronze Award of Lighting Design. His recent lighting design works include "Detective Deduction" by CHOU Man-nung , "Got Me Looking So Crazy Right Now" by HousePeace, and "Gazing, in the Mist" by Very Theater, " A Journey towards Sentiment (kanshooryokoo)", " Prince Hamlet " by Body Phase Studio and Mr. Wing Theatre Company.
Against Again Troupe
Text: LIU Wai Tong
Direction, Music Director: HUANG Snow
Composition, Sound Design, Live Perfomance: WONG Hin Yen, TSENG Yun-Fang, HUANG Snow
Lighting, Video Designer: WU Hsia-Ning
Performers: CHENG Yin-Chen, HUEN Sze Man (Suzanne), WONG Hin Yen, HUANG Snow, TSENG Yun-Fang
Producer: LO Yinru
Executive Producer: NIAN Sinyu
Marketing Manager: CHEN Yarou
Stage Manager: TENG Hsiang-Ting
Assistant Stage Manager: HSU Cheng-Lei
Sound Engineer: CHEN TP, TP Sound Co,.Ltd.
Master Electrician, Lighting Assistant: TSAI Cheng-Lin
Video Tech Advisor: HUANG Yen-Hsun
Graphic Design: LEE Gina
Photography& Videography: TANG Chien-Che
Commissioned by 2020 Taipei Poetry Festival

Sponsored by the National Culture and Arts Foundation (NCAF) as one of the TAIWAN TOP performing arts groups in 2023.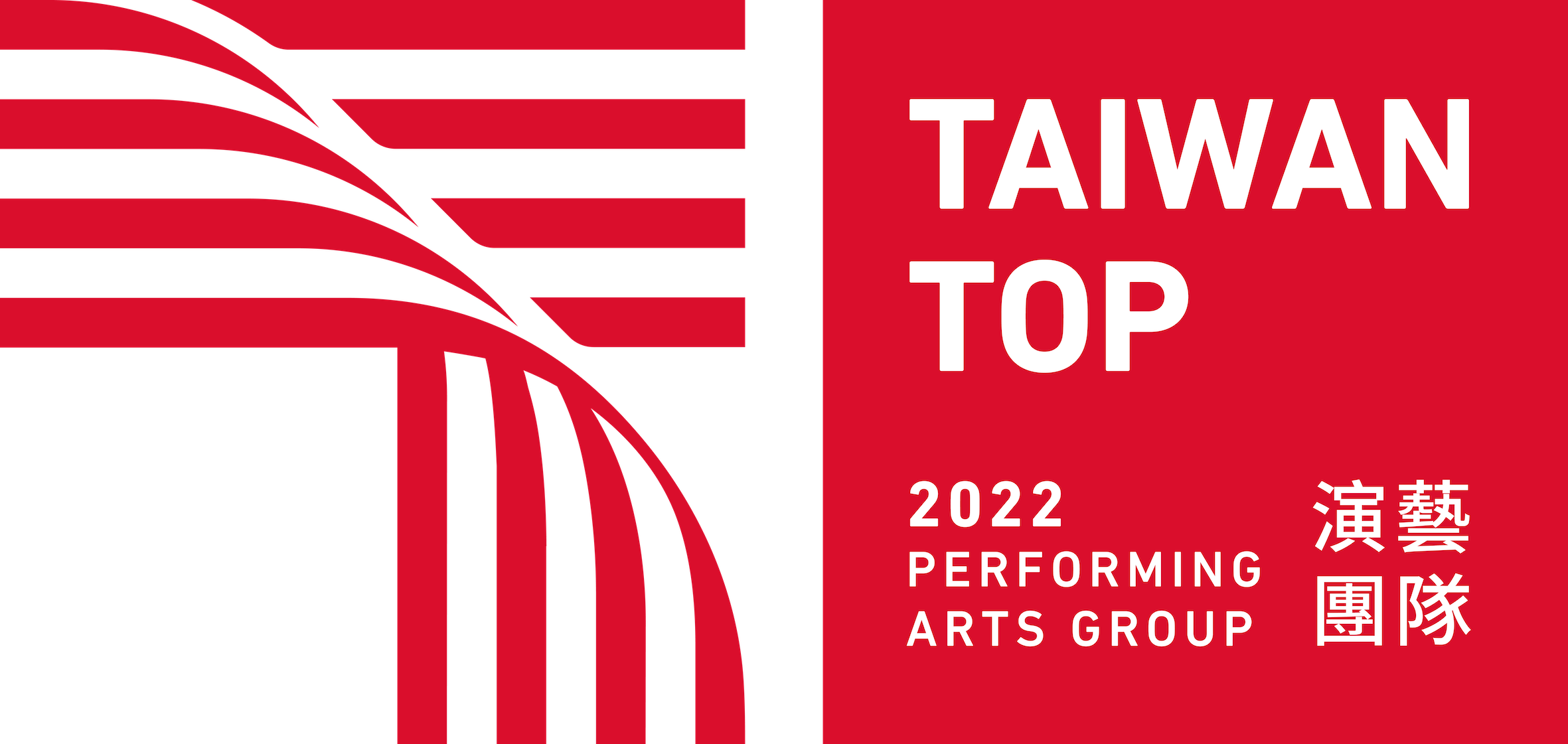 Organizer: Taipei City Government
Implemeter: Taipei Performing Arts Center
Ticket Benefits
Member Pre-sale
2023.5.11(Thu.)12:00──5.18(Thu.)12:00 Member pre-sale
TPAC member──Addict Player: 25% off
TPAC member──Trooper Player: Single ticket 15% off, 4 or more tickets 20% off, 10 or more tickets 25% off
2023.5.18 (Thu.) 12:00 Official launch of sales
Member Offers:
TPAC Member - Addict Player: 15% off
TPAC Member - Trooper Player: Single ticket 15% off, 4 or more tickets 25% off, 10 or more tickets 30% off
TPAC Member -Rookie Player: 10% off
Register for free on the TPAC official website to enjoy ticket purchasing discounts
Ticket Packages
5/18(Thu.)12:00-6/20(Tue.)23:59
TAF New Continent Package:
Purchase any two of the following shows: "We wear our wheels with pride and slap your streets with colour … we said 'bonjour' to Satan in 1820", My Body, My Archive," "Speak, Hong Kong", "Falling into Dreams" "The Rite of Lobster," and "Louver/Shutter/Blinds/Hundred Leaves" (no price limit) at 15% off, and receive a limited edition tour ticket for Yuan Mountain Path (limited to 100 tickets).
Other Discounts
【Cross-industry Offers】 Cardholders of Taishin Bank, Cathay United Bank, E. Sun Bank, and Taipei Fubon Bank can enjoy a 8% discount on ticket purchases.
【Group Ticket Offers】
20 or more tickets in a single order: 20% off.
50 or more tickets in a single order: 25% off.
100 or more tickets in a single order: 30% off.
【Other Offers】
People with disabilities and their necessary companions (limited to 1 person) can enjoy a 50% discount. Please present the disability identification card upon entry.
Senior citizens aged 65 or above can enjoy a 50% discount. Please present a valid ID card upon entry.
※ The organizer reserves the right to make changes to the program and to interpret the discounts.